Genre: Fantasy / Young Adult
Length: 317 pages (approx.)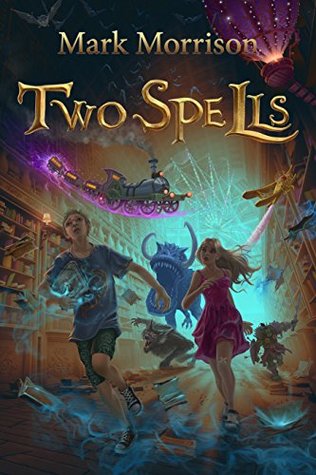 I have awarded this book 5 stars.
Synopsis: Sarah and her twin brother Jon are heirs to an ancient magical realm and its most valuable treasure, an enchanted library. The library endows readers with the supernatural means of crossing into the uncharted inner-sanctum of the second dimension, inhabited with peculiar and sometimes perilous creatures.
The children are emboldened with a wondrous mystical gift that no other being has ever possessed. But fate intervenes and triggers a disastrous inter-dimensional war that disrupts the fabric of time and space spanning multiple universes, tearing destiny a new and savage pathway.
The two must rescue their world from a phantom hybrid alien race controlled by a demented dark-wizard, Jeremy Sermack. They will either assimilate or be exterminated.
Will they be the saviors the prophets spoke of, or will they retreat to the perceived safety of their distant homeland?
Review: I thoroughly enjoyed reading this book. I had only intended to read a few chapters but before I knew it I was at the end!
This book was really well written and well thought out. The ideas behind this were superb. I was quickly drawn into the story and couldn't wait to read more. The characters were well developed and interesting and the pace of the book was good.
All in all, a really enjoyable story. I'm hoping the author is writing a second book because I'd love to see where the story goes!
★★★★★ – a well written and well developed YA fantasy with some wonderful ideas. Very highly recommended!