Genre: Young Adult / Sci-fi / Romance 
Length: 400 pages (approx.)
This is book 1 in the Taking series.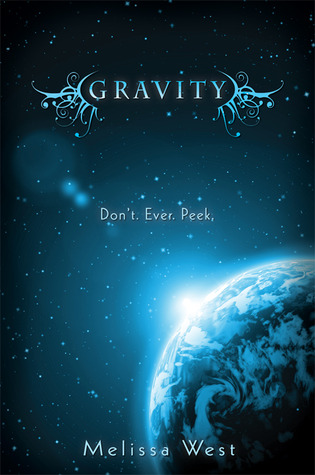 I have awarded this book 3 stars.
Summary: In the future, only one rule will matter: Don't. Ever. Peek.
Seventeen-year-old Ari Alexander just broke that rule and saw the last person she expected hovering above her bed — arrogant Jackson Locke, the most popular boy in her school. She expects instant execution or some kind of freak alien punishment, but instead, Jackson issues a challenge: help him, or everyone on Earth will die.
Ari knows she should report him, but everything about Jackson makes her question what she's been taught about his kind. And against her instincts, she's falling for him. But Ari isn't just any girl, and Jackson wants more than her attention. She's a military legacy who's been trained by her father and exposed to war strategies and societal information no one can know — especially an alien spy, like Jackson. Giving Jackson the information he needs will betray her father and her country, but keeping silent will start a war.
Review: I did enjoy reading this book, though it is not without it's faults.
To begin with, I found this book a little difficult to get into.  There's quite a lot of information delivered in the prologue that I found hard to get my head around (though that could be because I don't read much sci-fi). The world that Melissa West has created, however, was so bizarre and intriguing that I had to keep reading. The author does a good job of conveying Ari's fear of 'the taking' (which I would have liked more information about), both in the prologue when she is a child and at the beginning of the book when she is a teenager. Unfortunately, the book felt like it was written in two parts at times, and I wonder if the author should have considered making it into two books. I found myself losing focus during the middle of the book, though the ending is very fast-paced and I was quickly drawn back in.
I really enjoyed the mix between the history of the world, the science of the aliens (known as Ancients) and the action of the plot, and found it fascinating learning about the differences between the humans and the Ancients and the reason behind 'the taking'. However, there were details that felt a bit unconvincing to me, which did impact on my enjoyment a bit. The technology that is frequently mentioned in the book is never really explained and I found myself guessing what it was or looked like a lot of the time. The reason that the Ancients came to Earth was completely unbelievable to me and felt almost as if the author has included this as an afterthought. The same can be said with the food pill explanation, in my opinion. Also, there was an instance where Ari shocks Gretchen, her best friend, which confused me a little (again, I don't want to spoil anything) and really wasn't explained well.
I found the love aspects a little unconvincing, too. I felt that Ari trusted Jackson too quickly and that their relationship started too quickly. After all, they are supposed to be rivals and have been all their lives. Also, Ari never seems to be disgusted that she has fallen for an Ancient, even though she has grown up both fearing and hating them. There is another love story in the book (that I won't go into as I don't want to spoil anything for anyone) that I felt should have been developed a little further. It felt very sudden and there doesn't seem to be any clues until nearly the end of the book.
★★★ – An interesting concept. I enjoyed reading this and quickly got sucked into the story, though there were quite a few aspects that were unbelievable or not explained well enough
Where to buy:
Amazon UK (Kindle)
Amazon US (Kindle)