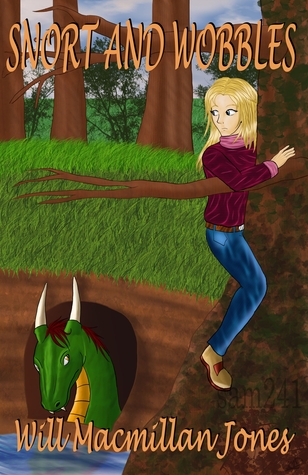 Genre: Fantasy (children's)
Length: 67 pages.
I have awarded this children's short story 5 stars.
Summary: Wobbles (real name Lisa) is obsessed with dragons. So, when she meets a real life Dragon (Snort) at the bottom of her garden, she is extremely happy and excited, finding it really hard to keep it a secret! When her brother goes missing though, she knows that she needs to ask her new found friend for help. Will they rescue Jeremy?
Review: I found this story really fun to read! Well written and with easy to follow language, I can see it being a hit with children for generations to come! I even read it to my brother (aged 8) and he loved it! Plan to read it to my cousins next.
This story reads just like a tale a young child would tell you, with enough truth to make it believable, but enough craziness to make it sound like the workings of a child's mind. The illustrations were a lovely touch, too. Highly recommended!
★★★★★ – a well written, easy to follow children's story, with lovely illustrations. I will definitely be buying the paperback when it's available!