Length: 160 pages (approx.)
Genre: Romance / Contemporary Romance

This book was previously titled 'HOT'.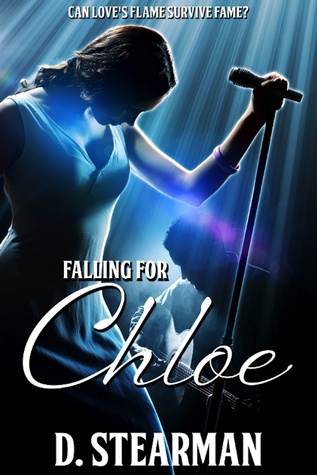 I have awarded this book 4 stars.
Synopsis: A total life do-over, that's what Jake needs; a chance to unmake his past mistakes. Because in his zeal to fulfill his beloved dream of wealth and fame, Jake lost Chloe, the one he loved above all else. First he betrayed her. Then came the drugs. And in the real world, opportunities to undo things like that just don't happen. Or do they? Could a paparazzi-induced traffic accident actually provide an opportunity for Jake to restore his ruined life? Set against the glitzy backdrop of the recording business, Falling for Chloe tells the story of a young man's dream to restore the dream he lived before his dreams came true.
Review: Narrated by the protagonist, Jake, Falling for Chloe gives readers an insight into the music industry – both good and bad!
I enjoyed reading this. To begin with, I liked Jake as a character. As the story went on, I was interested in how far Jake would push himself and his friends before everything crumbled around him. It was also interesting to see what lengths Jake would go to in order to obtain the fame he desires. Very thought provoking! I wonder how many artists do this?
I enjoyed the creative way that Jake came up with to turn his life back into what he wanted. I would recommend this book.
★★★★ – A story about the highs and lows of being famous. Creative and thought provoking. I would recommend this.